Careers
Nielsen. Enabling your best to power our future.
Teams
Join the Nielsen journey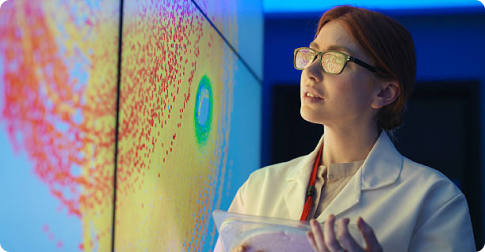 Data science
Data is critical to everything we do at Nielsen. We help the world's biggest brands to make data-fueled media and marketing decisions. Join our Data Science team in delivering data insights around the world through innovation, new product ideation, experimental design and complex analysis.
Technology
We're bringing together the brightest minds in data and engineering. What we build today will change the way we watch, listen, and play our favorite tunes, TV shows, and movies for decades to come. Come and build something with us.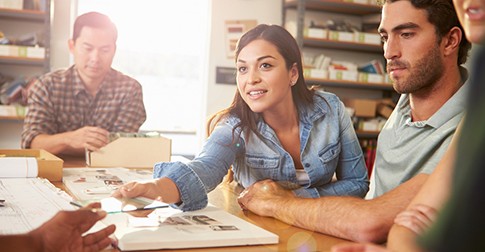 Client service and sales
We help clients get the most complete understanding of consumers worldwide. By engaging and working collaboratively, this team is able to deliver actionable recommendations that helps clients win in the marketplace.
Product
We define and develop solutions to meet our clients' biggest measurement needs. The Product team sits at the center of product development and delivery to create solutions and go to market strategies. If you have a vision for where measurement is headed and like to build things to solve tough problems, we want to talk to you.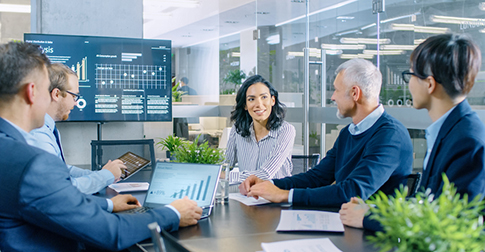 Operations
We are responsible for delivering high-quality, accurate data directly to our clients every day of the year. With a focus on growth, we work closely with internal teams to continuously innovate and provide world-class solutions to our clients.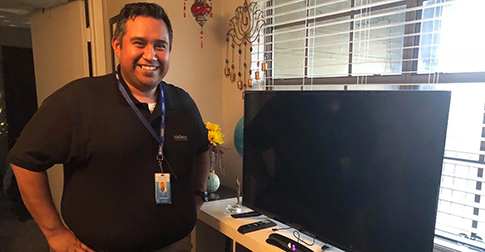 Field and call center operations
The Field and Call Center Operations teams are the foundation of our work. Our representatives connect and build personal relationships with consumers to collect consumer data across TV, radio, digital devices and more.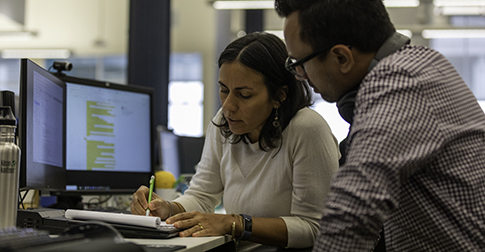 Corporate
From promoting and protecting Nielsen Media's brand across the globe to building our people culture to making sure we are compliant in all that we do, our corporate centers of excellence are at the core of our business.
Communications
Diversity, Equity and Inclusion
Finance
Human Resources
Legal
Marketing
Interested in early career opportunities?
"There is no more powerful position than the CEO and, quite honestly, [diversity] isn't going to change if the people with power don't use that power to change it…we can set hard targets for ourselves and make those transparent to our board and measure them like we measure other outcomes like financial results…"
David Kenny, CEO, Nielsen
Culture
Our values
Your career
Smart work
Winner
Featured jobs
Explore career opportunities
Employment
Nielsen's global employment standards
Founded on the principles of integrity, honesty, fairness, respect and reliability, Nielsen is a place where all together, we set new standards and achieve more.
Nielsen is committed to reflecting the diversity of the clients, communities and markets we measure within our own workforce. We exist to count everyone and are on a mission to systematically embed inclusion and diversity into all aspects of our workforce, measurement and products. We enthusiastically invite candidates who share that mission to join us.
We are proud to be an Equal Opportunity/Affirmative Action-Employer, making decisions without regard to race, color, religion, gender, gender identity or expression, sexual orientation, national origin, genetics, disability status, age, marital status, protected veteran status or any other protected class. Our global non-discrimination policy covers these protected classes in every market in which we do business worldwide.
Please note: If you are a qualified individual with a disability, you may request a reasonable accommodation if you are unable or limited in your ability to complete an online application. Please contact us to inform us of your needs.
It has come to Nielsen's attention that individuals misrepresenting themselves as Nielsen representatives have offered fraudulent employment opportunities. In some cases, job seekers are asked to pay a processing or work permit fee in order to secure an offer of employment. Nielsen and our external recruiting/placement partners will never request credit card information or charge candidates an up-front fee of any kind. If you receive a fraudulent employment request, save the message and send it to your local law enforcement agency. You may also contact us.